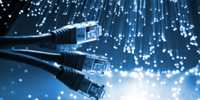 Emtekno Elektronik, Cat 5, Cat 6, Cat 6A and Cat 7 cable, copper patch cord, keystone jack etc. Including all types of network product group suppliers. It ensures that the cat cables produced are tested in a tight environment for performance and reliability. Emtekno Elektronik provides its customers with a team of experienced network technicians, if needed, so you can apply your network product group to your specific needs. In addition, your waiting time in your product orders will be greatly shortened thanks to our large stock network and strong inventory system, and our products will be shipped on the same day.
Emtekno Elektronik provides corporate 7/24 support with over 20 years of network technologies experience and expert team, and offers you an affordable price and extensive product stock. If you need, you can contact emtekno@emtekno.com.tr and
Central Kocaeli office Tel: +90 262 373 64 44, +90 262 323 36 67
Contact office - ÇORLU Tel: +90 850 473 72 39
Liaison office - İSTANBUL Tel: +90 850 473 77 17
You can reach the phone numbers.
Emtekno Network Copper Solutions