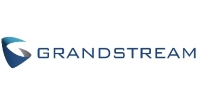 Grandstream IP PBX Solutions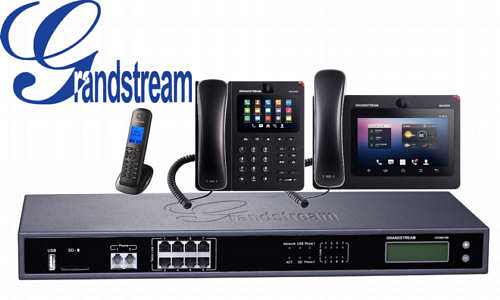 Grandstream offers innovative IP PBX Phone System with enterprise-level productivity features from 2 to 2000 users in different models. Grandstream has a wide range of desk phones designed to meet the needs of every client. The Grandstream desk phone features features such as dialing extensions, conference calls, company directory, hold and call transfer. Grandstream IP Telephony With PBX System staff can communicate at the enterprise level wherever you go, including room-based systems, peer-to-peer video, web conferencing, calendar access, CRM integration, instant messaging and presence and video conferencing. Organizations can keep up with the latest UC and phone features with the Grandstream PBX System. A Grandstream phone system can help you build the most efficient mobile and remote workforce easily and affordably. At the same time, the Grandstream Telephone System increases your communication capacity and capabilities as your business grows. Grandstream communication products are the most effective tool for earning business and customer care efficiency.
SIP trunking is used to connect the headquarters, branches, and data center of an organization to the communications service provider. Grandstream has SIP trunking feature at no additional charge. SIP lines change expensive branch offices or central office calls by bringing both offices together. What's more, it allows organizations to embrace UC more easily, make communications more reliable, and make it a virtual call center. SIP lines allow you to save up to 40% of your accumulated voice costs.
Grandstream is well known for its budget range for quality products. Large corporations and businesses can meet the functions provided by expensive telephone systems. Grandstream enables small business owners to gain the competitive advantage of an advanced business phone system without the hassle of spending large amounts of money. The Grandstream PBX System is the perfect choice for companies looking for results and stability without headaches.
Grandstream There are various IP PBX System models and business IP Phones available for your business. You can call Emteknoy for Grandstream PBX Systems, we offer you the best price deals. Grandstream IP Switching solutions provide the collaboration tools you need, from basic telephony to the most sophisticated communications telephony system, including powerful video conferencing. The Grandstream UCM6200 Series and the UCM6100 Series IP PBX include all the features a modern office needs. The new Grandstream UCM6200 is a complete office phone system with improved features and stability. The UCM6200 Series includes the UCM6202, UCM6204, UCM6208 models.
Features of Grandstream IP Telephone Switch
Voicemail

Grandstream voice mailThe voice message is one of the most known and used features of the Phone system.Grandstream Voice Mail allows the caller to leave a voice message in the absence of the user.The call allows the caller to leave a message after a previously recorded (or automated) message when a user accesses the voice mail desired

 

 

Auto-Attendant/IVR

Grandstream Interactive Voice Response (IVR) / Auto-attendant on IVRrandstream is one of the most desirable features for a PBX enterprise. An IVR gives automatic messages to all incoming callers. This message is played to the caller by voice, specifies the available options, and then prompts them to make the selection according to the nature of the calls.

Grandstream The IP PBX's conference room feature works to create a meeting room for users (both internally and externally). Users can call and talk to each other. Conference rooms can be supervised by an administrator user and password protected to prevent them from being accessed by unwanted callers. The conference room can be accessed internally by the users by calling the conference room access number.

 

 

GrandStream Call recording is a useful feature on Grandstream that allows users to speak using their phones. In addition, Call log can not always be set to record, record, or record, depending on the rules. Call recording can be useful for training and / or quality assurance for banks and sales teams.

 


Caller ID is a standard Grandstream PBX feature that allows identification of incoming calls according to their call number. In the caller ID enabled system, the identity of the incoming call is displayed on the phone screen of the user.

 
This Grandstream PBX feature allows calls to a particular subscription to be diverted to another subscriber or other number. After call forwarding is activated, all calls to that user are immediately diverted to the assigned destination

This Grandstream Phone feature allows users to transfer phone calls to another phone. Example: The receptionist transfers calls to colleagues. Searches can be transferred to another user, to voice mail, to an external number, and to external destinations.

 
Grandstream call parking The park parking function allows an incoming call to be placed at a parked number. This parked call can be picked up by any user on any phone. Callers located at the parking place will ring the music they are waiting for while waiting for a pick-up.

Grandstream PBX gives you the ability to view all phone calls in the web browser. It allows you to filter by PBX, profile, extension, user, duration and more. The totals are calculated based on the filter settings. This is useful for phone calls and for businesses that need to stay on tap where certain people / extensions can not be tracked or watched directly.

 

 

The voice mail that sends e-mail to the Grandstream IP PBX feature sends a copy of the user's voice messages to the specified e-mail addresses. This feature allows users to listen to your voice messages via e-mail or smartphone without having to physically use their desk phones in remote locations

The music held in the Grandstream Phone System is a feature that plays music to callers when they are received on standby or when a call sequence arrives. You can play Music or Company ads as music on hold.

 

The Office Times feature on the Grandstream PBX makes it possible to divert a call by time, day, or month. This feature allows calls to be sent to a separate post office clock message or after business hours, weekends, holidays, etc. It helps to direct you to different arrival points.

The Grandstream PBX can group many extensions into a single internal number. If there are sales representatives with extensions 120, 121, 122 and 123, it is possible to assign a 'Sales' ring group, and the incoming call will ring all phones at the same time.

 

 

The GrandStream do not disturbGrandstream feature allows users to set a condition for automatically rejecting a call on their mobile phone. This feature is useful if a user takes on an important task and can not see the call (for example, important meeting, important task, lunch, etc.).

 
Why choose Grandstream?
Grandstream is an affordable and customizable central office and branch solution. Grandstream phone systems are scalable and easily deployable. Configuration is also quite simple for anyone who has basic knowledge of the phone system infrastructure.
You have to try the Grandstream Phone System. Grandstream is a complete solution that can meet the needs of small and medium sized businesses. Depending on your office needs, it is possible to scale the Grandstream Phone system between three and two thousand extensions. The Grandstream PBX is extensible and modular and is flexible according to your business needs.
The Grandstream IP PBX System combines the functionality of PBX and the reliability of IP technology. Thus you can get a quality commercial communication system that provides excellent telephony messaging solution, IP Networking capability, Wireless Mobility, Voice-over-IP and integration with PC.
Grandstream phone systems enable you to work more efficiently and efficiently. These secure and secure telecom systems offer effective call management, facilitating excellent featured handsets and call center solutions.
Do not delay the success of your business venture and distribute Grandstream's effective communication systems today; you will see that your success will never come to pass.
İşletmeler için Google ÇeviriÇevirmen Araç SetiWeb Sitesi Çevirmeni