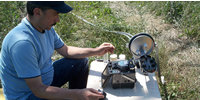 fiber optic cable Termination 
All kinds of fiber cables that can be terminated with fiber optic cable termination device are provided by our firm to all parts of Turkey. Besides Kocaeli Kartepe and Tekirdag Çorlu service points, we have a shuttle service to every point needed.
fiber optic termination prices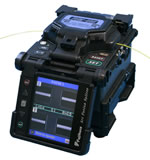 Our company provides fiber finishing services at very reasonable prices to its customers. Pricing is done according to the number of free and terminated cores, and solutions are offered at much lower prices than the market.
 How to make fiber termination?
Emtekno Electronics uses fiber optic cables with very different qualities, which are required by the customers, with finishing and state-of-the-art devices.
Terminations made by our staff with over 20 years of fiber optic termination experience  and Tested with our OTDR devices, fiber is terminated  and  OTDR reported to the end of the work and delivered to our customers.
Emtekno Electronic Structured Cabling Solution
Emtekno Elektronik certifies your fiber optic and copper cabling infrastructure with its expert team and fully calibrated devices according to current standards. It provides corporate 24/7 support with over 20 years of fiber optic technologies experience and expert team for the perfect permeability of your network infrastructure and offers you an affordable price and wide network product stock. If you need, you can contact info@emtekno.com.tr and
Central Kocaeli office Tel: +90 262 373 64 44, +90 262 323 36 67
Contact office - ÇORLU Tel: +90 850 473 72 39
Liaison office - İSTANBUL Tel: +90 850 473 77 17
You can reach the phone numbers.