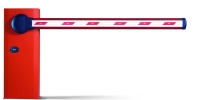 Our products

 

- Garden Door Motors

- Barriers

- Photocell doors

- Mushroom Barriers

- Road Blocker

- Traps

- Loading Ramps

- Industrial Gates

 

WHITE ROSE and BFT which is one of the leading companies of the automation sector has become an automation organization that has always been a leader in the field since it was established and has always been the leader in the area with its expertise and quality of services rendered in the international arena.

 

Following the continuous technological developments, it has always adopted the principle of providing the best service to you. It is always a solution partner of its customers with its special solutions and dedication. With products manufactured using superior technology and quality materials and 173 dealers, service and support network, it provides uninterrupted service to the customers in every region of Turkey. Our company is the sole distributor and service of White Rose and BFT products in the Kocaeli region.

 

Quality at Each Stage

A good product design must integrate with a high quality manufacturing. For quality manufacturing, the right material, the right manufacturing and advanced technology are used. It is the basic element that makes a difference in our business as it is in every business. Considering the knowledge and experience of all the staff, it will be easy to see that one of the best teams in the industry belongs to White Rose.

 

Our highly experienced staff in their field offer professional approaches in projecting, exploration, sales and after-sales services. Experienced and technically equipped personnel in your business determine the needs of your needs and produce the most economical and functional solutions.

 

We strive to give our customers the best service with team spirit.